Telecom Shelter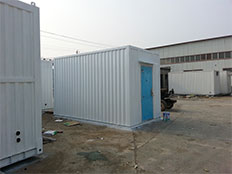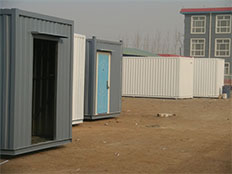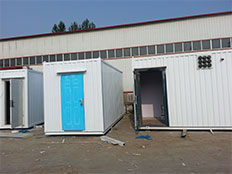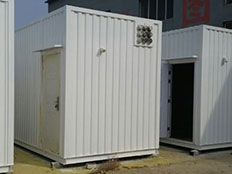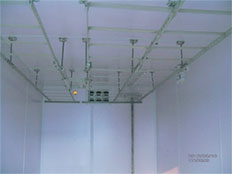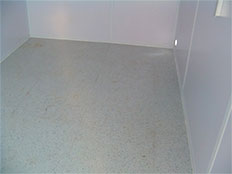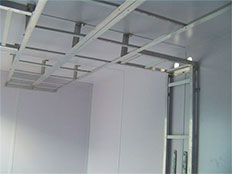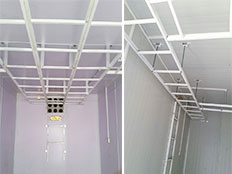 The communication engine room products of our company can be divided into all plastic board insulation communication room and framing insulation communication room according to the structural style.And we have 8m2, 12m2 and16m2 and other specifications according to the usable floor area. We also have developed emergency communication car and all hanging emergency communication car, which is flexible, quick and convenient to meet the communication requirements of different environments, different working conditions and emergencies.
The communication engine room produced by our company is designed, manufactured and tested according to the technical standard of insulated van, so it has good thermal insulation properties, high structure strength, long service life and other advantages. It is corrosion resistant, dustproof, waterproof and burglarproof.
Thermal insulation properties:
1 The communication engine room adopts completely enclosed structure. The thickness of the side plate is 65mm and roof plate 85mm, so the sealing property is good.
2 The all plastic plate insulation communication room takes superior high-strength polyurethane board as the insulation material, which has good insulation properties with total heat transfer coefficient K≤0.4W/m²•K, reaching reaches Grade A according to National Standard Test.
3 Framing insulation communication room takes high strength polyurethane or polystyrene as the insulation material, which has good thermal insulation properties.
Sealing property:
1 All the edges and assembly fittings outside the van are sealed with imported sealant to ensure the sealability of the van.
2 There is no water and leakage in the engine room after rainfall test over 30min under rainfall intensity of 5〜7mm/min.
Fireproofing and security
1 The communication engine room uses the fireproof and security door reaching Grade A according to National Standard Test, so it is safe and reliable.
2 It takes anti-flaming polyurethane and polystyrene as the thermal insulating layer, which has good insulation properties.
Engine room accessories:
1 It is designed with an anchor bracket at the bottom of the engine room, which can be fixed with anchor bolt in the construction site.
2 It is designed with a lifting frame at the roof of the engine room, which is convenient for the handling and installation of the van.
3 There is explosion-proof light in the engine room and feeder window outside the room. It can reserve rigging position for chamfer, air conditioner, power distribution cabinet and equipment cabinet as required.
Structural style:
Both the inside and outside board of the all plastic insulation communication room uses high quality glass fiber reinforced plastic and takes high-strength polyurethane board as the thermal insulation layer. Reinforced FRP rib is added by appropriate distance to ensure the inside and outside surface don't separate. Each plate is manufactured by pressing machine under high temperature and pressure in the special mould. The plates are sticked to each other through high strength structural adhesive. There is metal edge outside the room, and the edges are welded to each other to form overall frame structure, thus the carrying capacity of the room can be enhanced, and deformation can be effectively prevented in the lifting process.
Specification parameter of telecom shelter:
8m2 12m2 Remark
Overall dimension: (mm)
L: 4348 6348
W: 2250 2250
H: 2530 2750
Inside dimension: (mm)
L: 4000 6000
W: 2105 2105
H: 2264 2480
Roof thickness (mm)85 85
Baseboard thickness: (mm)85 85
Side plate thickness: (mm)65 65
Remark: The dimension parameters are for reference only. The products can be designed and manufactured as required.
Quality certificate